Oppo A12 On Low Cost EMI-blue 3gb
Oppo A12 On Low Cost EMI-blue 3gb
Stunning Design
This Oppo A12 smartphone features a 3D Diamond Blaze design, which makes it look stunning and attractive.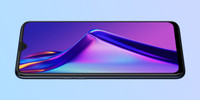 Immersive Display
Whether you're watching movies or playing games, the Oppo A12's 15.79-cm (6.22) Waterdrop Eye Protection display is here to offer you a stunning and immersive viewing experience. Moreover, the Blue Light Shield filters out the harmful blue light so your eyes are protected and also don't get strained from viewing the screen for long hours.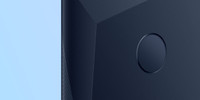 Safely Unlock Your Phone
Thanks to the AI face unlock feature and fingerprint sensor, you can safely unlock this phone with a glace or by gently touching the sensor at the back.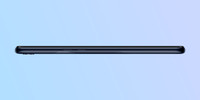 Sleek and Lightweight
This smartphone features smooth curves, thin construction, and lightweight design, making it a must-have phone for all the gadget-freaks. This ergonomically designed phone can be comfortably operated using a single hand.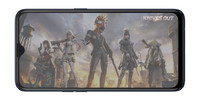 Powerful Performance
Powered by an octa-core processor and 3 GB of RAM, this smartphone from Oppo can operate seamlessly and can help you switch between multiple apps without any lag. Enjoy a smooth performance, irrespective of whether you're playing games, capturing photos, browsing the Web, or checking your emails.
Long-lasting Battery
This smartphone comes with a massive 4230 mAh battery that can easily last a whole day on a full charge so you can stay entertained for long. You can play your favorite games continuously for up to 8 hours or stream and watch HD movies and videos for up to 17 hours before you need to recharge its battery.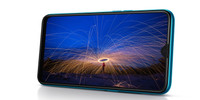 Dirac Technology
Thanks to the Smart Audio Modes Optimization feature of the Dirac Technology, you can enjoy listening to every beat and tune exactly as it was meant to be.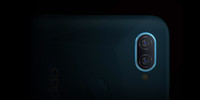 Dual Rear Camera
Whether you're a professional photographer or a shutterbug, you can capture every detail beautifully with this smartphone from Oppo, thanks to the AI dual rear camera.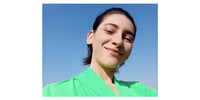 AI Beautification
Look stunning in every pic as this feature helps you capture every image beautifully.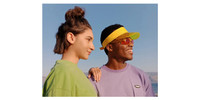 Amazing Portraits
With the Portrait mode, you can click photos by focussing on your subject rather than the background. Be ready to take portrait photography to the next level with this smartphone by your side.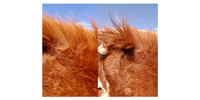 Dazzle Color Mode
This phone is a must-buy for all the photography enthusiasts as the Dazzle Color mode helps preserve the natural colors in your photos so they look realistic and Instagram-worthy.